Construction and mining companies often ask us whether it is safe to use a gazebo on site. The answer is simple: yes, as long as you choose a heavy duty marquee!
Construction and mining companies need the highest quality products, as these gazebos will be used in extreme weather conditions and harsh environments, all year long.
This is why we always recommend the Heavy Duty Aluminium frame and the Heavy duty 100% PVC fabric. These products are designed to last even if used in harsh environments.
While you can consider using the standard fabric (600D PVC Coated Polyester) if you do not intend to use the marquee on a regular basis, we do recommend however that you choose the heavy duty frame as only such a frame can withstand.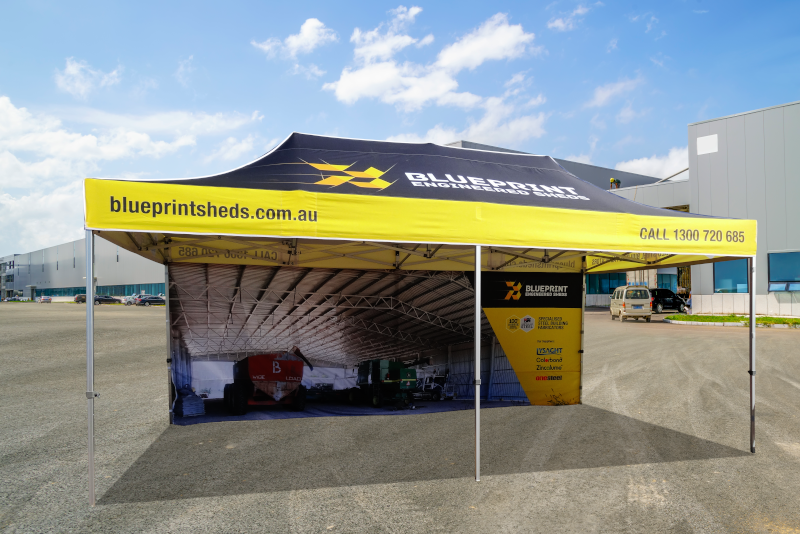 Safe and easy-to-erect, BigTop Shades marquees and tents will protect your staff from rain, UV radiation and wind.
We sell marquees, printed gazebos, signage and other promotional items to construction companies, mining companies and emergency services. Whether you need a gazebo to protect your staff on site or to promote your brand at events, we can help you. We offer plain and printed marquees: have a look at our gallery section or at our Facebook page to see pictures of marquees and tents we printed in the past!