Printed gazebo for the Brisbane City Council
The Brisbane City Council contacted us to replace their existing printed gazebo.
They required a heavy duty tent and already had an artwork ready. The challenge for us was to replicate the exact same design and respect their bright and vivid colours as well as their design layout. In the end, we were able to provide the Brisbane City Council with a high-quality printed gazebo.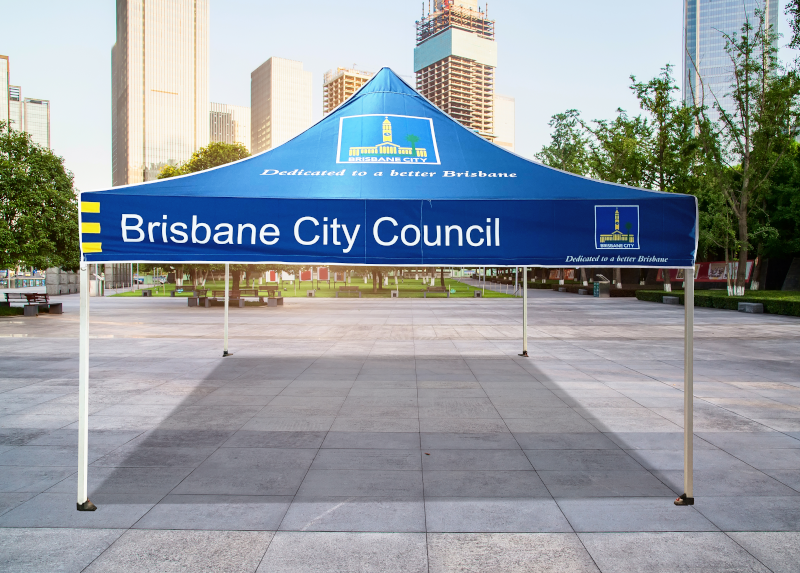 If you are working for a city council and are also looking for a marquee, feel free to contact us at info@bigtopshades.com.au. We will be happy to create an artwork proof for you and show you how great your next printed gazebo can look!
Safe and easy-to-erect, BigTop Shades marquees and tents will protect your staff from rain, UV radiation and wind.
We sell custom marquees, printed gazebos, signage and other promotional items to city councils, local MPs and other regional / federal institutions and agencies. We offer plain and printed marquees in a large variety of sizes, frames and fabrics: have a look at our gallery section or at our Facebook page to see pictures of custom marquees and tents we created in the past!
If you are not sure about what marquee would be best for you, no worries, contact us and we will do our best to answer your questions.